Nature's Remedies
Harnessing Traditional Wisdom for Menstrual Health in Maharashtra's Tribal Communities
By Omkar Hande, Imran Khan YD and Saurabh Purohit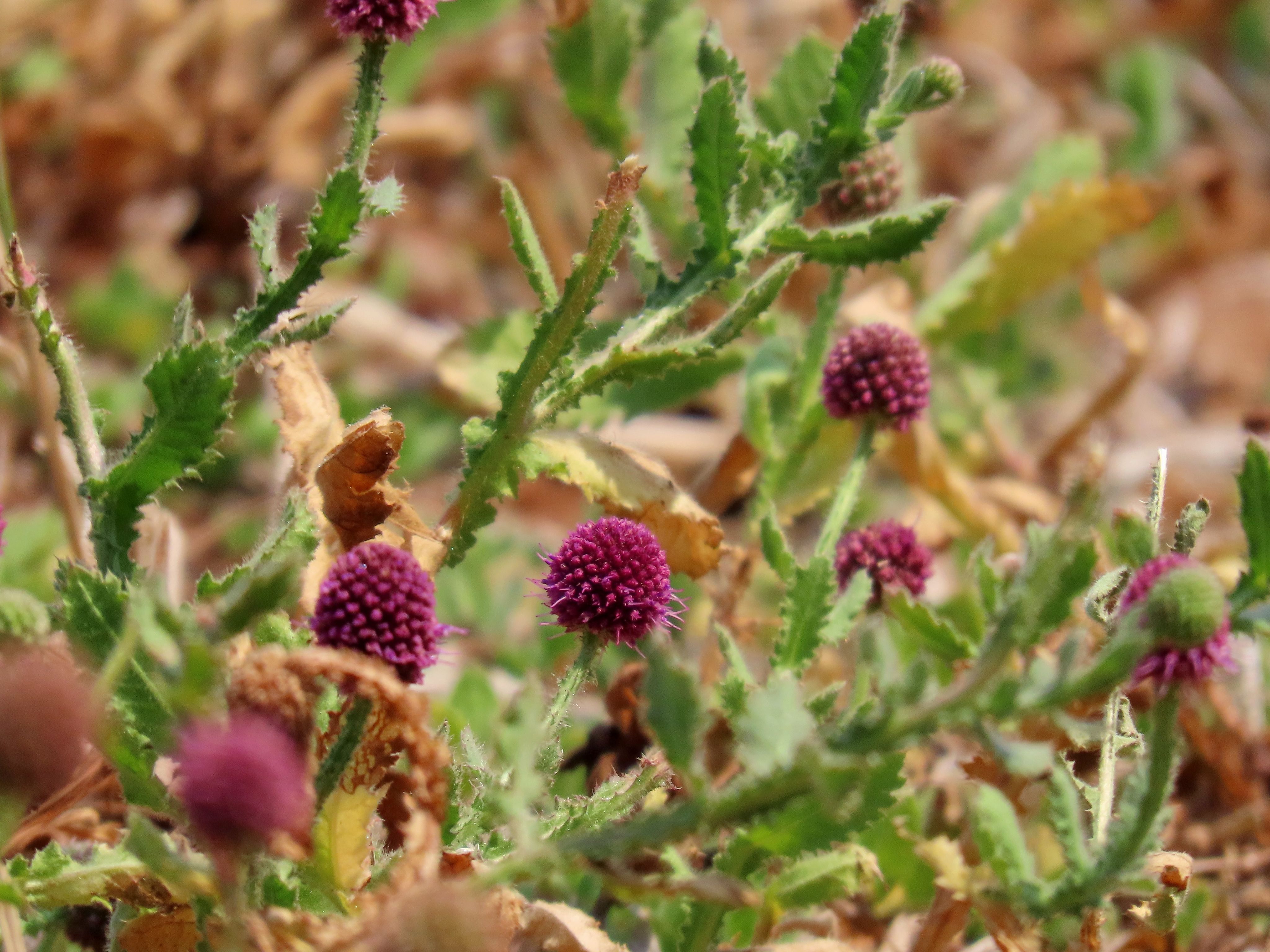 Sphearamtus indicus (Photo Credit-Omkar Hande)
Sphearamtus indicus (Photo Credit-Omkar Hande)
Happy World Menstrual Hygiene Day!
At WOTR, we are delighted to bring you this special blog post dedicated to the invaluable wisdom of the Mahadev Koli tribal communities in addressing menstrual health and hygiene.
Menstruation is a natural process that marks the transition from adolescence to womanhood, and it plays a vital role in women's reproductive health. Did you know that on average, women spend about five years of their lives menstruating? (Anand, Unisa, and Singh 2015; Roy et al. 2021).
Taking care of menstrual health and hygiene is not just a personal matter; it's also an essential part of gender-responsive Water, Sanitation, and Hygiene (WASH) services that align with various Sustainable Development Goals (SDGs).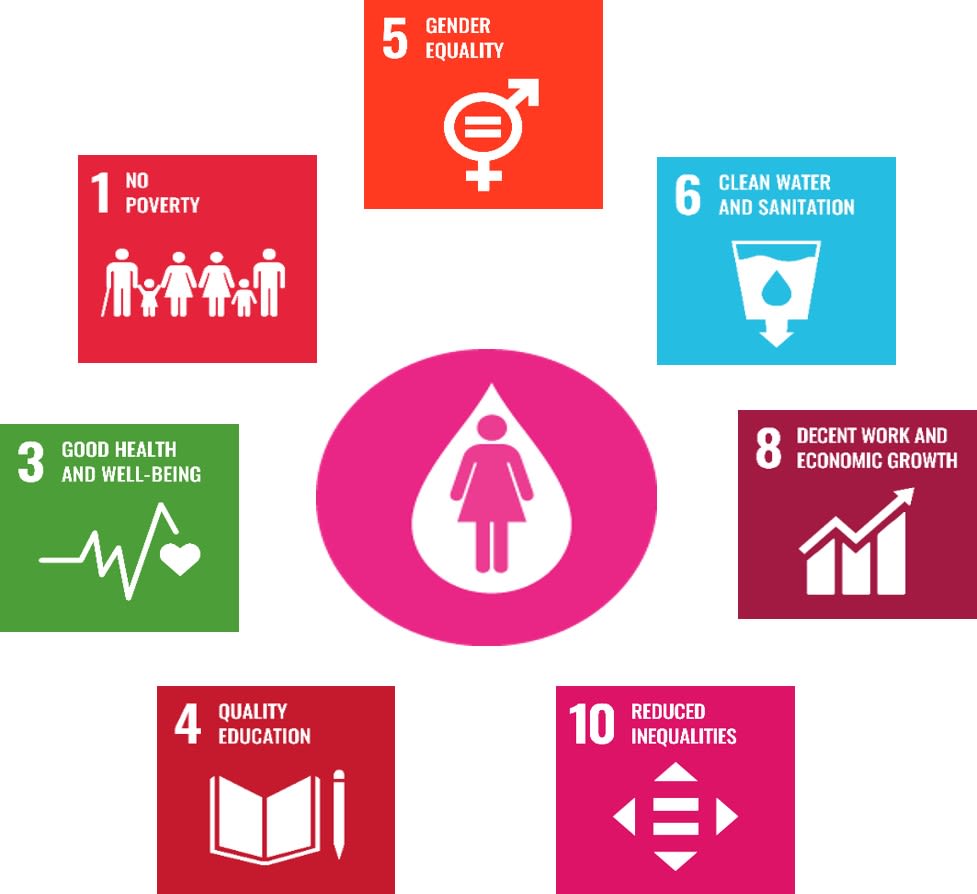 These goals include promoting no poverty (SDG 1), ensuring good health and well-being (SDG 3), providing quality education (SDG 4), achieving gender equality (SDG 5), ensuring clean water and sanitation (SDG 6), fostering decent work and economic growth (SDG 8), and reducing inequalities (SDG 10).
From Generations to Generations
Traditional Ethnomedicinal Knowledge for Menstrual Health
Throughout history, medicinal plants have played a vital role in treating ailments worldwide. India, in particular, boasts a rich heritage of traditional therapeutic systems like Ayurveda and other indigenous practices. Within this diverse landscape, tribal communities have cultivated a profound knowledge of ethnobotany, drawing upon their centuries-old wisdom of medicinal plants and traditional healing methods.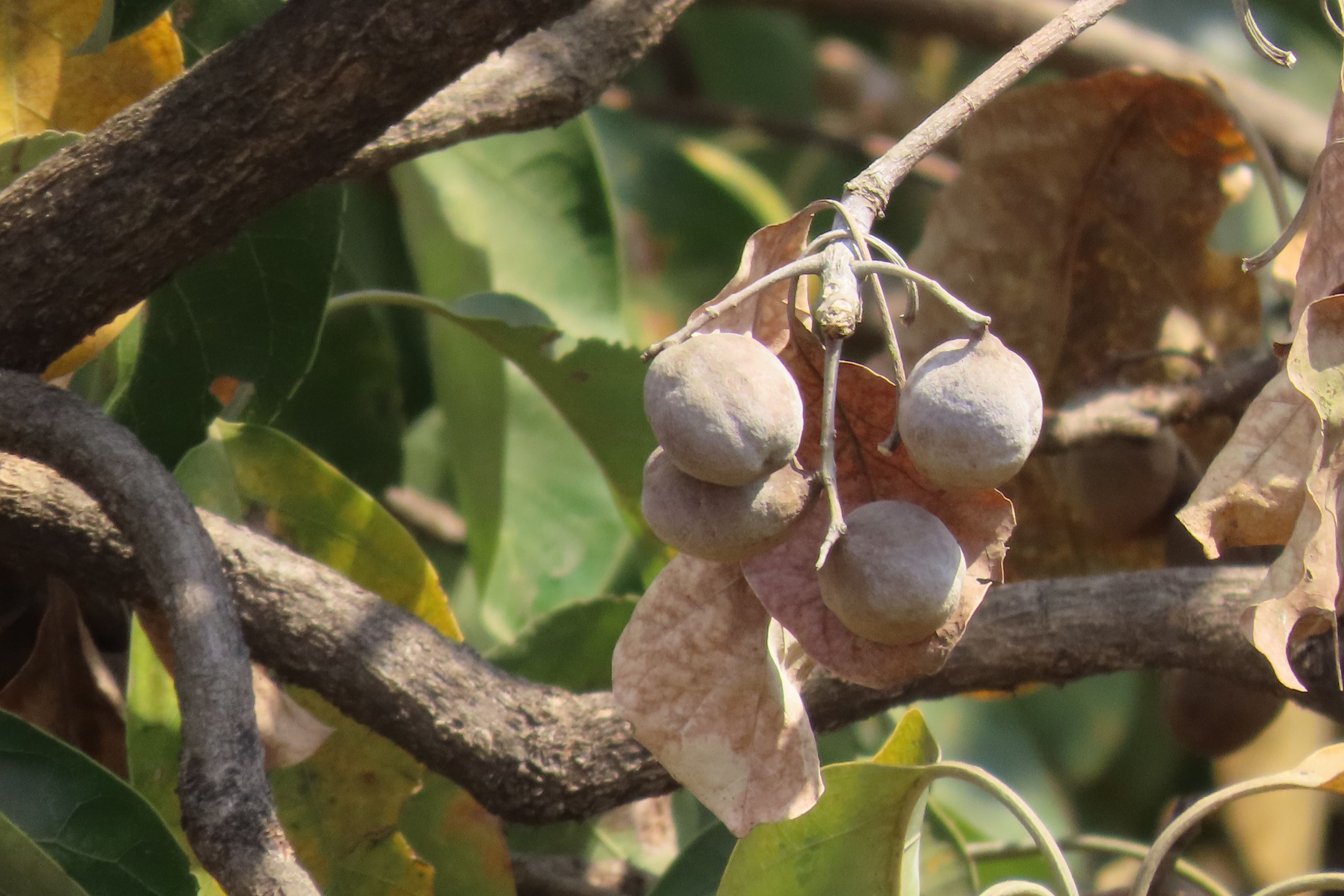 At the heart of this knowledge are the revered traditional healers, esteemed members of their communities, who safeguard this invaluable wisdom and pass it down to future generations. Known as Traditional Ethnomedicinal Knowledge (TEK), it encompasses the deep understanding and practical application of natural remedies for a wide range of health conditions, including menstrual health. In tribal areas where access to healthcare facilities is limited and affordable menstrual hygiene products are scarce, TEK emerges as a lifeline.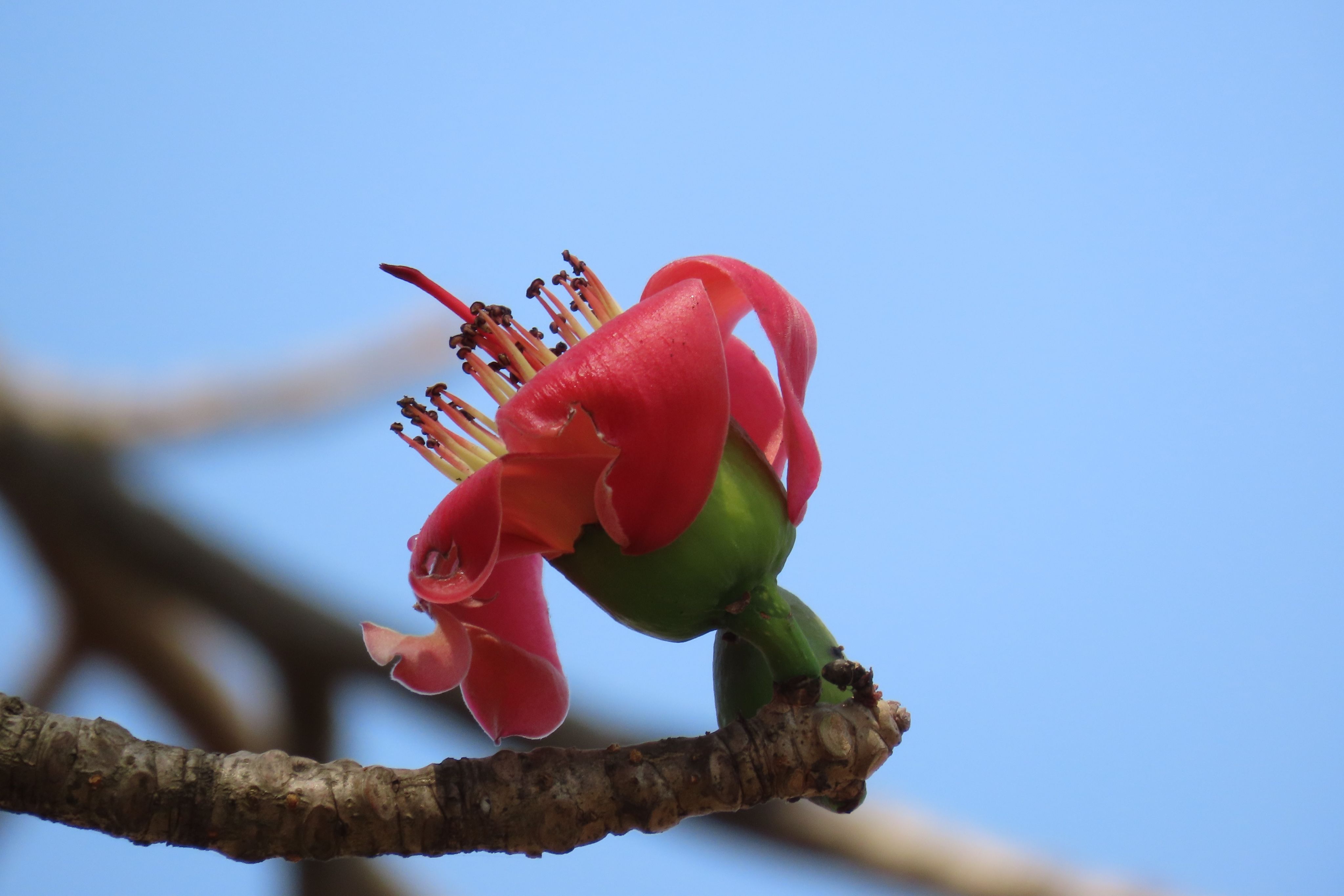 Furthermore, menstruation carries cultural taboos and social stigmas, often causing it to be enveloped in secrecy. In such contexts, TEK offers holistic approaches to effectively manage menstrual health. Its significance cannot be overstated, as it not only addresses the physical aspects but also recognizes the broader dimensions of well-being.
The Mahadev Kolis and Traditional Ethnomedicinal Knowledge
The Mahadev Kolis, hailing from Maharashtra, stand as the largest non-dominant ethnic group in the region. Their vibrant presence extends across Thane, Kolaba, Khandesh, Nasik, and Ahmednagar, encompassing the picturesque slopes of the Sahyadri mountain range that gracefully merges with the Thane and Kolaba districts.
Within the fabric of their cultural heritage, the Mahadev Kolis hold a treasure trove of ethnomedicinal wisdom. Much like their fellow tribal communities, they possess an inherent understanding of traditional healing practices, passed down through generations. This valuable knowledge forms the backbone of their approach to addressing various diseases, as they harness the power of nature's remedies.
Amongst the breathtaking landscapes that surround them, the Mahadev Kolis have cultivated a profound connection with the land and its resources. It is through their deep-rooted bond with nature that they uncover the secrets of medicinal plants, weaving them into their holistic healing practices.
In their dedicated pursuit of ecological conservation and biodiversity preservation, the Biodiversity and Ecology team at WOTR Centre for Resilience Studies (W-CReS) embarked on an extensive survey across the villages of the Akole taluka. Their mission was to document the invaluable TEK hidden within these communities. Through a combination of formal and informal interviews with traditional healers and knowledgeable villagers, the team delved into the depths of indigenous wisdom .
During this immersive survey, the team made remarkable discoveries within the Mahadev Koli tribe. It was revealed that the tribe has a profound understanding of the healing properties of various medicinal plants, specifically in the context of addressing menstrual disorders. The team eagerly documented the details of these plants, shedding light on their therapeutic significance.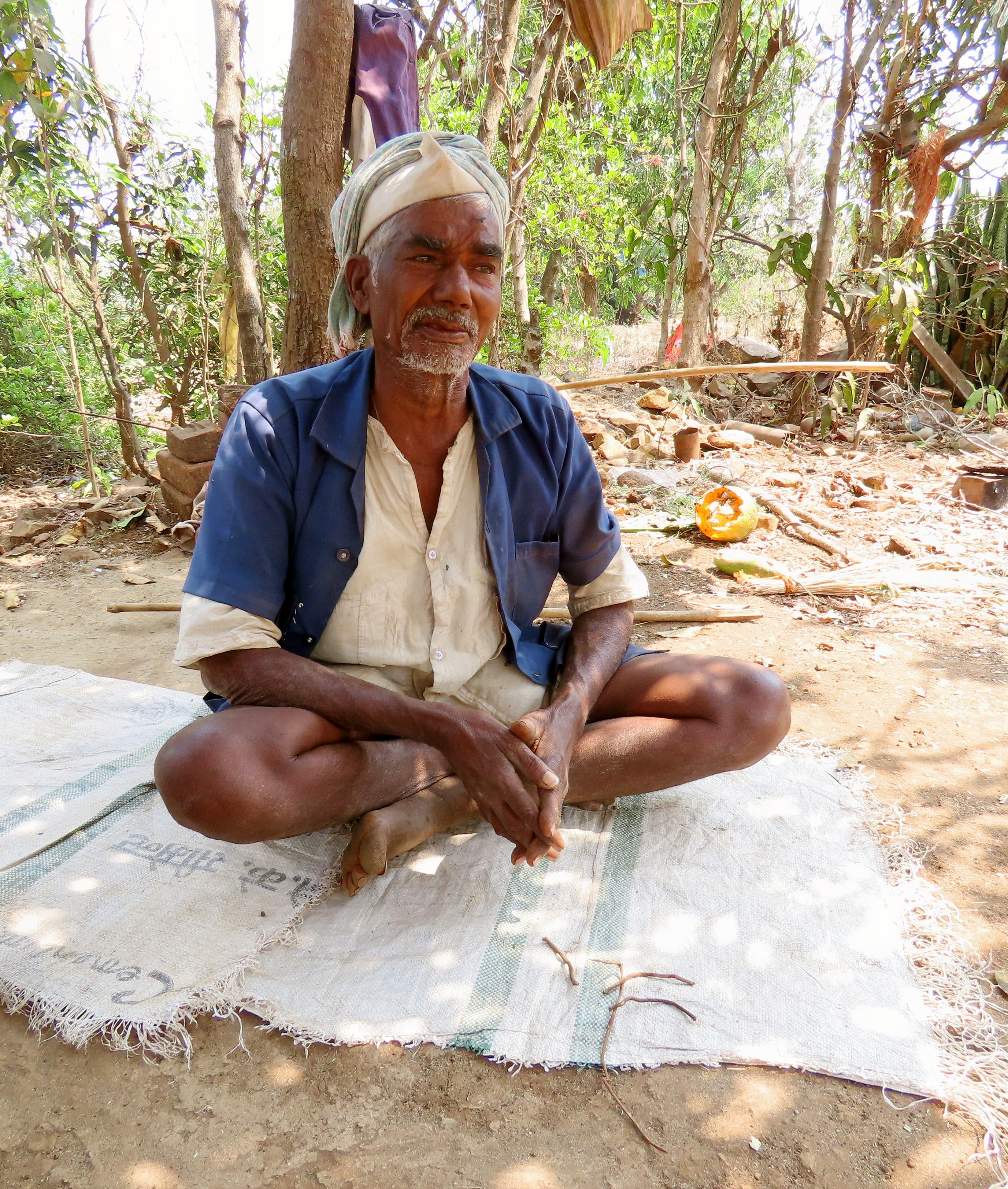 A traditional healer hailing from the Mahadev Koli tribe (Photo Credit: Omkar Hande)
A traditional healer hailing from the Mahadev Koli tribe (Photo Credit: Omkar Hande)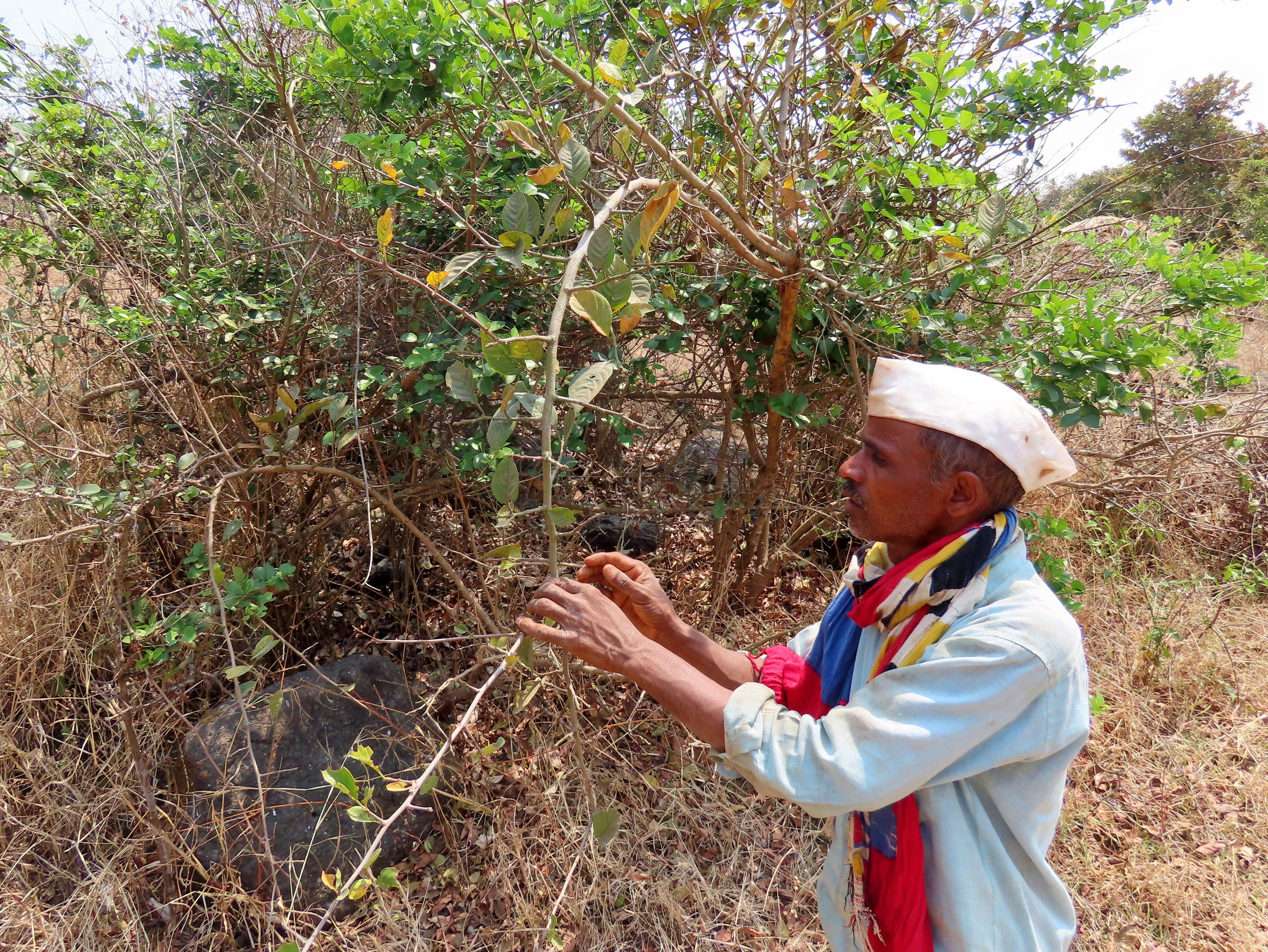 Local villager from Ahmednagar showing the medicinal importance of the Ziziphus rugosa (Toran) (Photo Credit: Omkar Hande)
Local villager showing the medicinal importance of the Ziziphus rugosa (Toran) (Photo Credit: Omkar Hande)
Item 1 of 2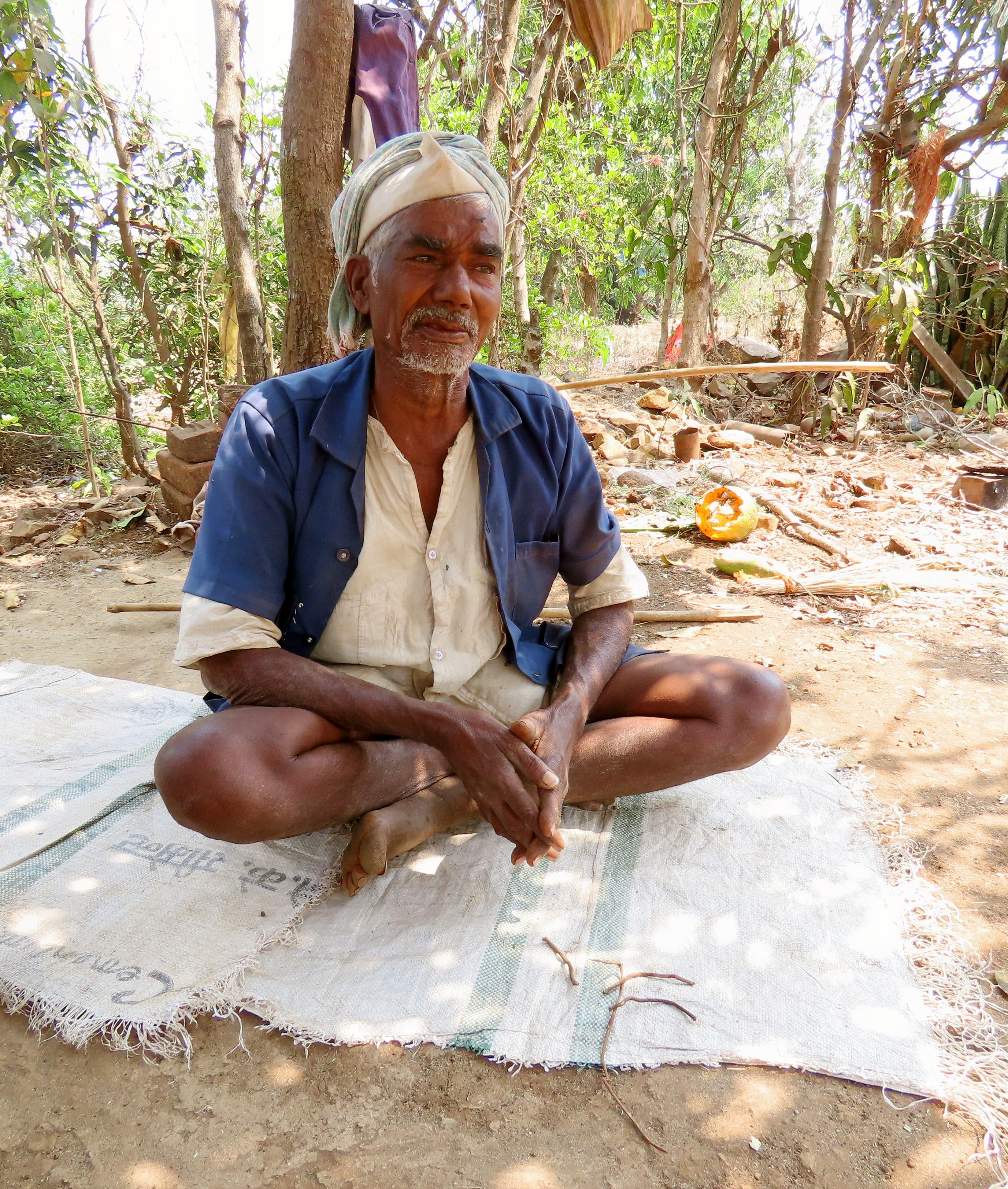 A traditional healer hailing from the Mahadev Koli tribe (Photo Credit: Omkar Hande)
A traditional healer hailing from the Mahadev Koli tribe (Photo Credit: Omkar Hande)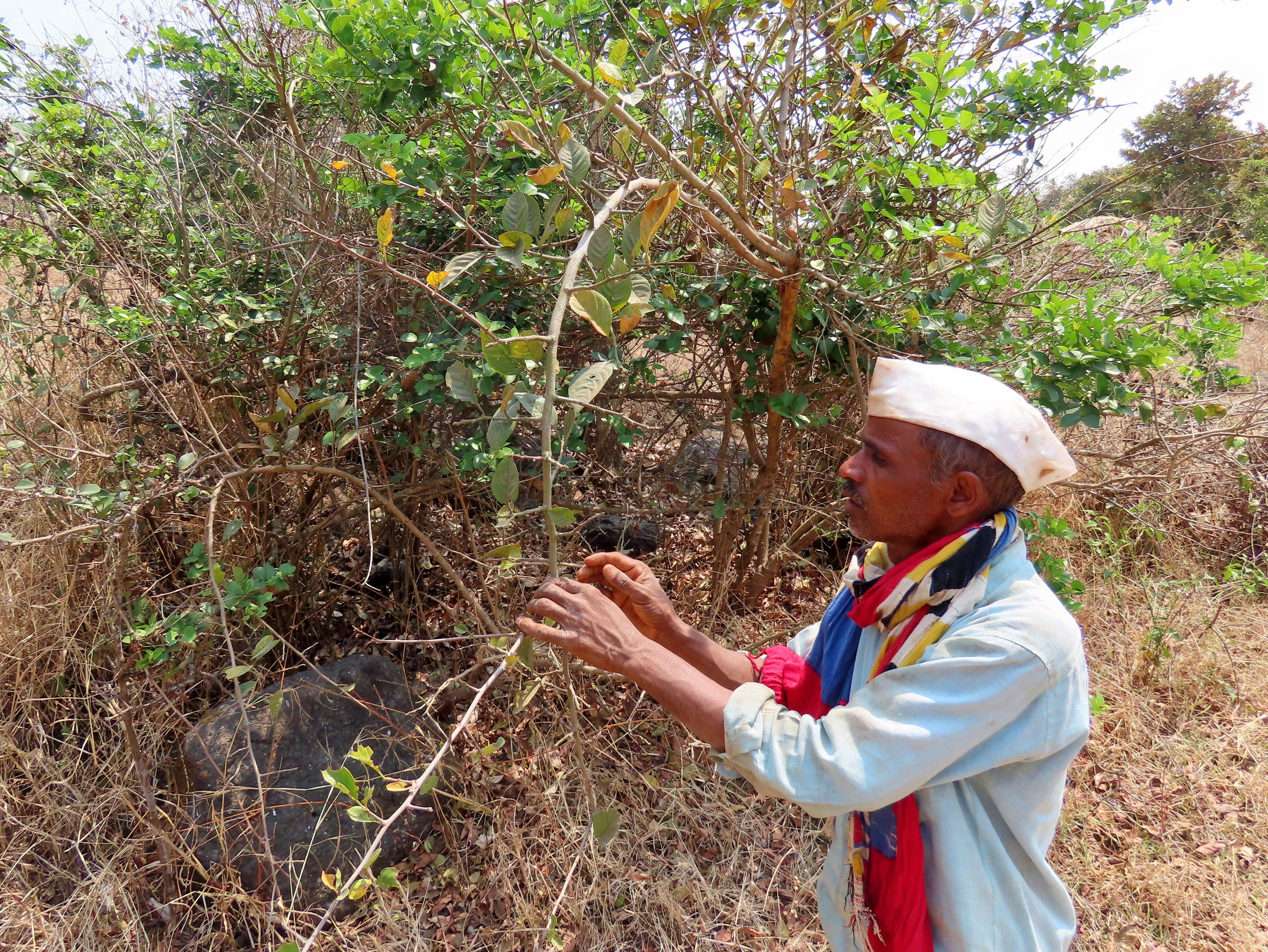 Local villager from Ahmednagar showing the medicinal importance of the Ziziphus rugosa (Toran) (Photo Credit: Omkar Hande)
Local villager showing the medicinal importance of the Ziziphus rugosa (Toran) (Photo Credit: Omkar Hande)
Tapping into Nature's Pharmacy of the Mahadev Kolis
The details of the plants used by the Mahadev Kolis as TEK for Menstrual health include:
Shatavari (Asparagus racemosus)
Belonging to the Asparagaceae family, this remarkable plant stands as a woody climber, gracefully reaching heights of 1-2 meters. Its delicate pine needle-like leaves exude an air of elegance, while its white flowers adorned with small spikes add a touch of ethereal beauty.

Thriving in the lush landscapes of India, Shatavari finds its sanctuary in the low-altitude regions of the tropical and sub-tropical climate. Its habitat, carefully crafted by nature, sets the stage for this botanical wonder to flourish.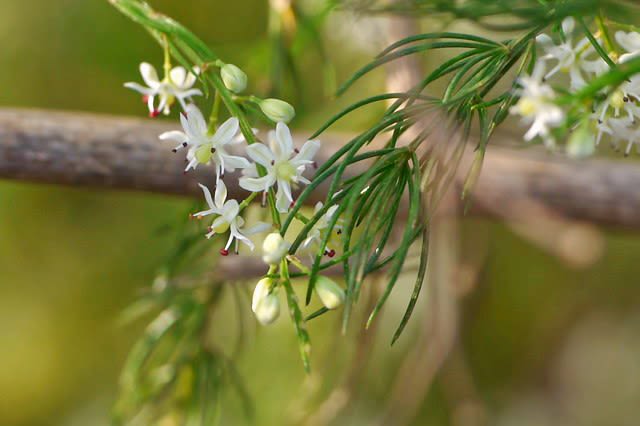 But what makes Shatavari truly extraordinary is its ethnomedicinal use. Within traditional healing practices, it holds a special place in addressing irregularities in the menstrual cycle.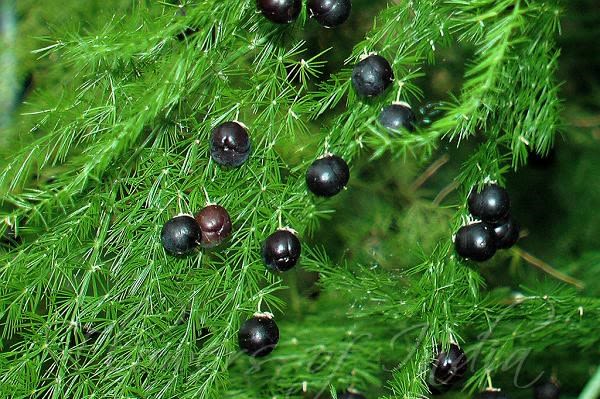 Ceylon Tea (Cassine glauca)
Falling within the Celastraceae family, this evergreen tree graces the landscape, reaching heights of up to 5 meters. Its elliptic, ovate-oblong, or obovate leaves dance with grace, while its flowers paint the scene with delicate shades of white or greenish yellow.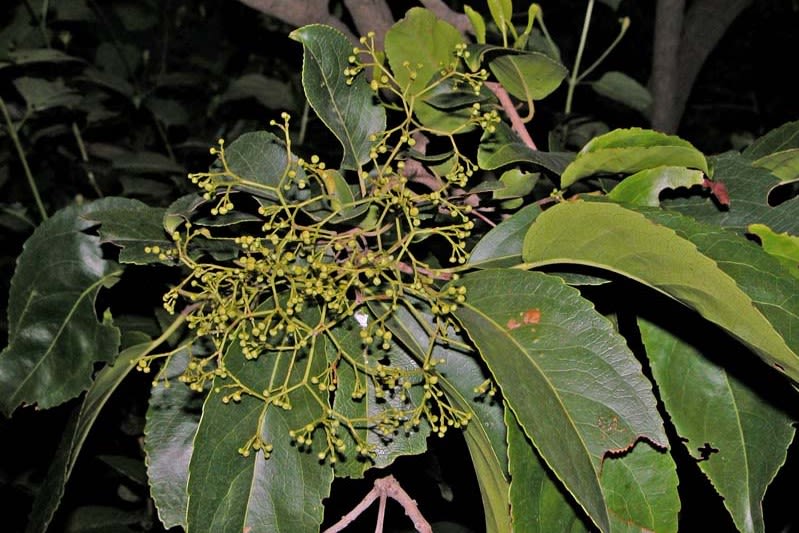 Thriving in the enchanting realm of deciduous forests, Ceylon Tea finds its home amongst nature's embrace. It occasionally ventures to the foothills of moist deciduous and semi-evergreen forests, leaving a touch of its charm up to 1200 meters above sea level.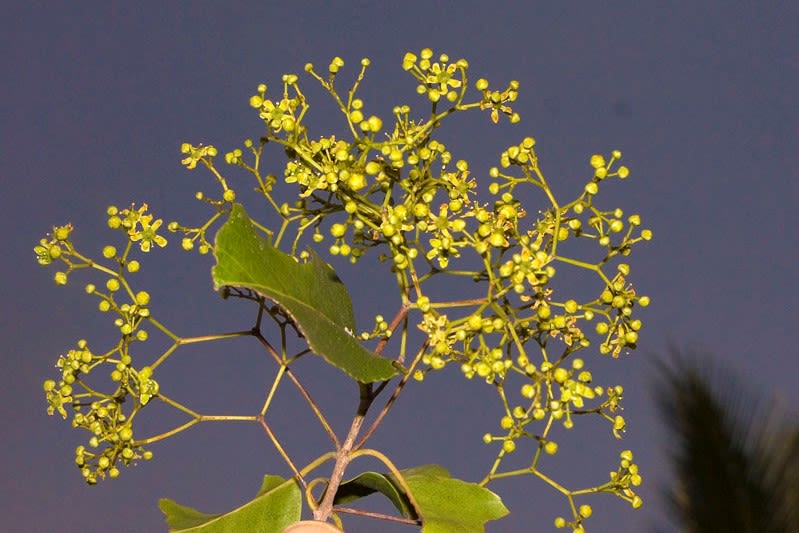 Yet, beyond its identity as a beloved beverage, Ceylon Tea holds a deeper purpose in the realm of ethnomedicinal practices. Revered for its potential, it has been harnessed by traditional healers to address menstrual disorders (cramps, pain etc.)
Honey Suckle Mistletoe (Dendrophthoe falcata)
Belonging to the Loranthaceae family, this charming shrub reveals its partial stem-parasitic nature, intertwining itself with the world around it. With branches extending 1-3 meters in length, it adds a touch of intrigue to its presence.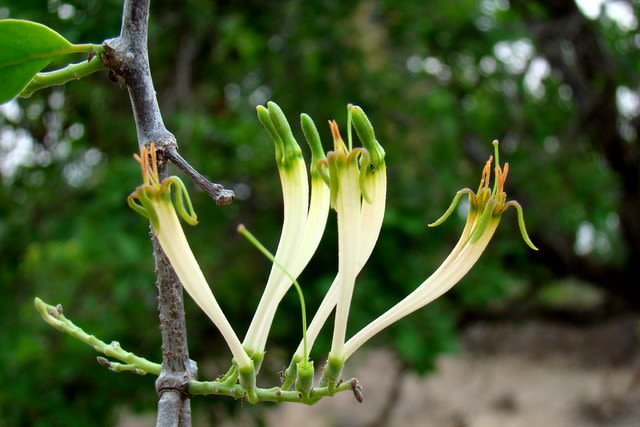 As we observe its leaves, we encounter a delightful variety of shapes, each one unique in its own way. The flowers, adorned in shades of pink to white, exude a gentle beauty that captivates the eye and warms the heart.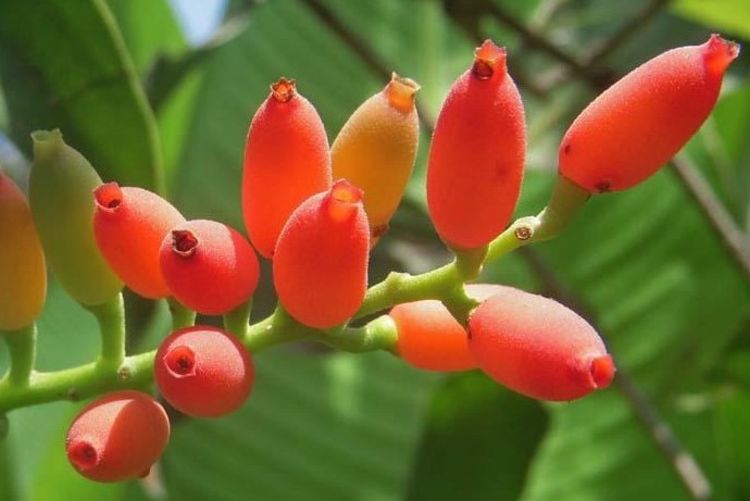 This vibrant botanical treasure finds its roots in tropical regions, particularly in the lands of India, Sri Lanka, Thailand, China, Australia, Bangladesh, Malaysia, and Myanmar. It thrives amidst the richness of these diverse landscapes, embodying the essence of indigenous beauty. The Mahadev Kolis recognise its significance in addressing menstrual disorders (cramps, pain etc.), offering a natural path towards well-being.
Creating a Treasure Trove
of Tribal Ethnomedicinal Knowledge
By safeguarding this priceless wisdom of TEK, tribal communities have the power to address menstrual health and uplift the well-being of women in their midst. To preserve this invaluable wisdom, WOTR has taken a pioneering step towards documenting this knowledge, starting with the Mahadev Koli tribal villages of the Akole block.
This vital endeavor is being carried out under a Nature-based Solutions (NbS) project supported by HSBC, employing a comprehensive approach that combines Participatory Biodiversity Registers (PBR) and a range of formal and informal interviews.
Through meticulous documentation, a treasure trove of ethnomedicinal knowledge is being unveiled, creating an invaluable database that holds the potential to benefit not only tribal communities but society as a whole. This repository of traditional remedies and practices forms a bridge between ancient wisdom and contemporary challenges, fostering holistic solutions for menstrual health.
In addition, WOTR has also initiated the distribution of Saafkins, new technology sanitary pads which are hygienic, comfortable and reusable in different districts of Maharashtra.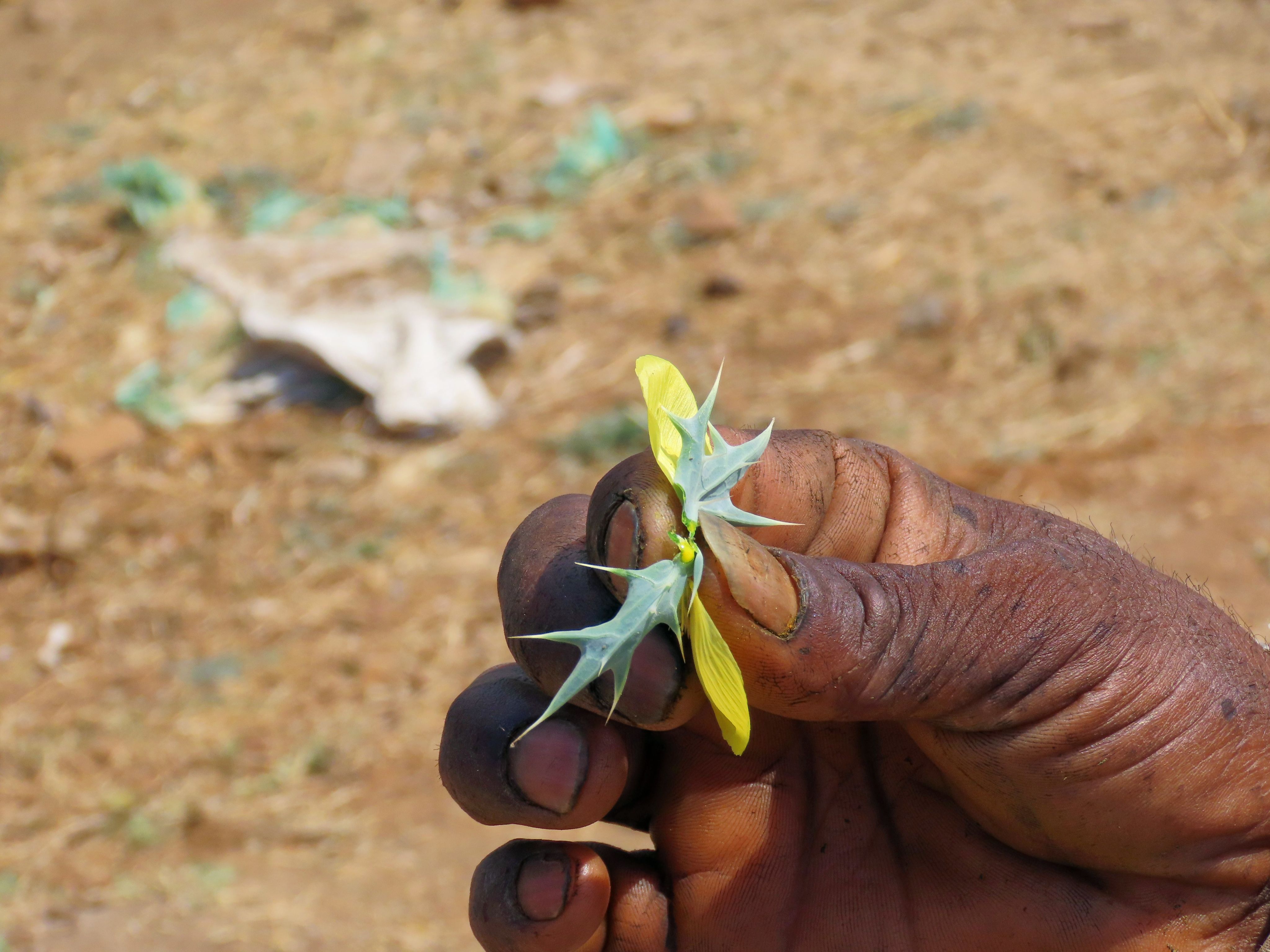 This blog is supported by HSBC Software Development (India) Private Limited under the 'Nature-based Solutions for Sustainable Rural Landscapes and Climate Resilience'.
FURTHER READING
1. Anand, Enu, Sayeed Unisa, and Jayakant Singh. 2015. "Menstrual Hygiene Management among Young Unmarried Women in India." Social Science Spectrum 1(1): 20–31.
2. Roy, Avijit et al. 2021. "Prevalence and Correlates of Menstrual Hygiene Practices among Young Currently Married Women Aged 15–24 Years: An Analysis from a Nationally Representative Survey of India." The European Journal of Contraception & Reproductive Health Care 26(1): 1–10
3. Saafkins-A step towards better menstrual health